Our
Mog Garden Hangout
provides a central location for players to gather with the amenities of a major city.

The Mog Gargen Hangout is accessible by all players at level 1. Access the hangout by:
Typing !hangout (15 minute cooldown)
Trading an item to the correct warp-npc in Lower Jeuno.
NPCs found here
| NPC | Description |
| --- | --- |
| Nomad Moogle/Odin | Odin serves as the Hangout's Nomad Moogle. |
| Auction Moogle | Auction House |
| Transportation NPCs | Warp to Whitegate, Kazham, Bastok, Sandy, Windy and Norg. Trade any item in your inventory to warp. You will not lose your item. |
| Synthesis Support NPCs | Free advanced crafting support. |
| Guild Shop NPCs | Crafting materials for skilling up and synthesizing exclusive items. |
| Vendor Moogles | Various items: Costumes, /lockstyle gear, fireworks, crafting guild gear, HNM pops items. |
The Death Box
Try your luck on our lottery box. Prizes include:
10k Dynamis currency
Gil
Joyeuse and other items.
Tour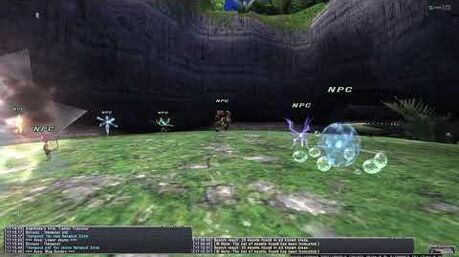 Community content is available under
CC-BY-SA
unless otherwise noted.